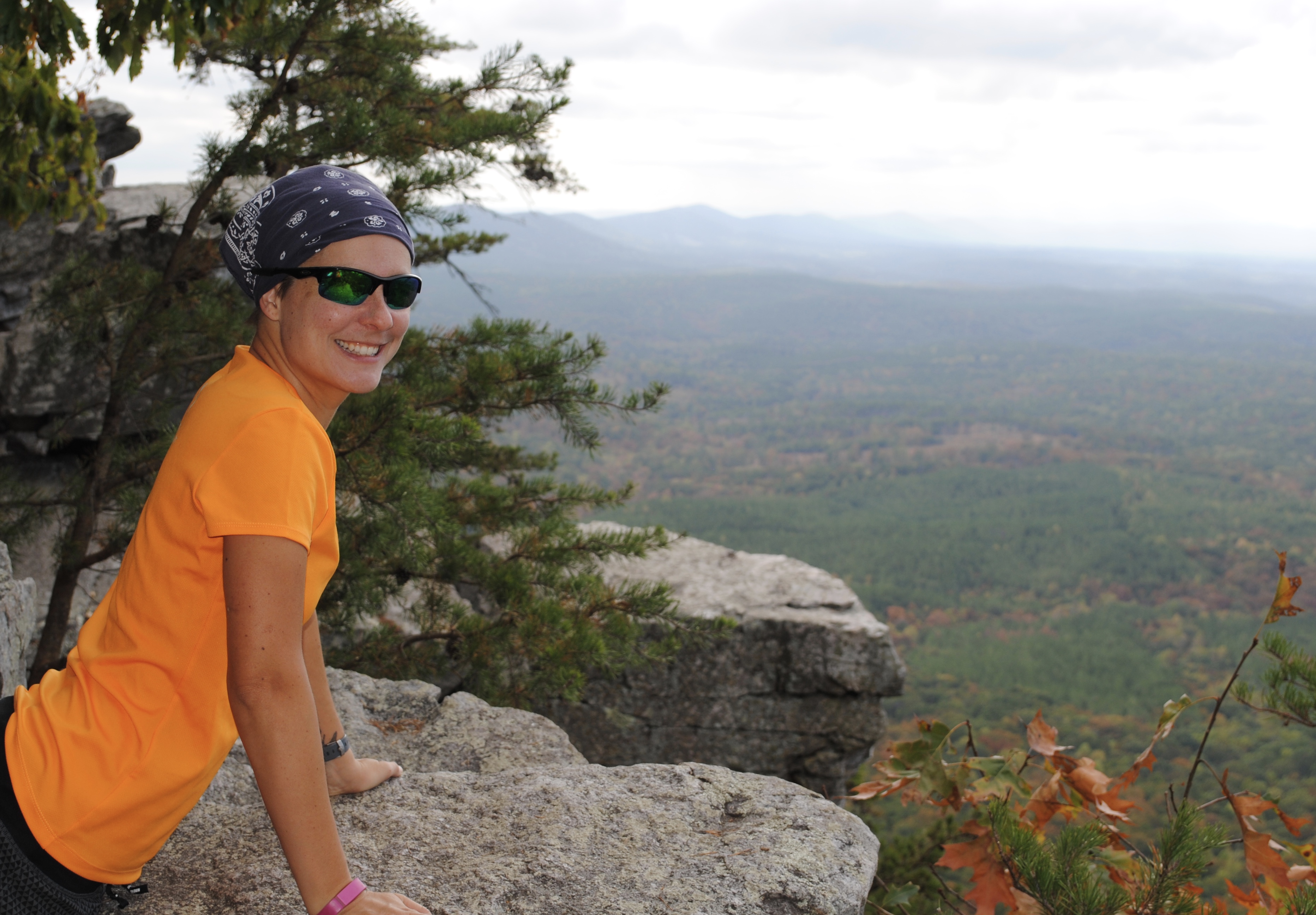 "Going toward solitude and away from excuses has really helped me." —Victoria Stopp
Hey there, CNFers, my CNF buddies, hope you're having a CNFin' great start to the new year. Jan 1 is just a day like any other, but we as a culture have assigned supreme import to that day.
If you're coming here for the first time because your resolution is to listen more podcasts or you want to kickstart projects in the genre of creative nonfiction, then let me tell you the deal: This is The Creative Nonfiction Podcast—hello—the show where I speak with the world's best artists about creating works of nonfiction: leaders in the worlds of narrative journalism, documentary film, radio, essay, and memoir and try to tease out habits, routines, and origins so that you can use their tools of mastery in your own work.
For Episode 83 of the podcast, I had the distinct pleasure of speaking with Victoria Stopp. You can find her on Twitter @victoriastopp.
Her book Hurting Like Hell, Living with Gusto: My Battle with Chronic Pain, published by McFarland, tells the story of how she became mired in chronic pain after a traumatic neck injury. The book goes into great detail about her journey and how low and powerless it made her feel. Spoiler alert: she's here to talk about it.
In this episode we also talk about being super disorganized, finding solitude, how writing keeps pulling Victoria back even after she tried giving it up.
Dig the show? Share this with a friend and consider subscribing. I ask that you leave an honest rating or a review on iTunes. Ratings take five seconds; reviews about a minute. 2018 is all about growth and having ratings and reviews helps with visibility.
Did you know that I have a monthly newsletter? It's true. I send it out on the first of the month and it contains my book recommendations for the month as well as what you might have missed from the world of the podcast. Once a month. No Spam. Can't beat it.
You can follow me on Twitter @BrendanOMeara and the podcast now has its own Twitter account @CNFPod. It also has a Facebook page, so if you want the full immersive Creative Nonfiction Podcast experience, be sure to Like or Follow all the channels.