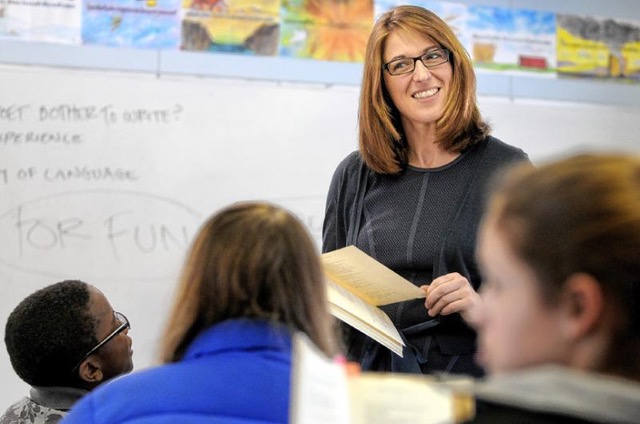 By Brendan O'Meara
Hello, friends, fellow CNFers, it's The Creative Nonfiction Podcast, the show where I speak with the world's best artists about creating works of nonfiction and the actionable insights they share to help you with your work.
Today I welcome back Jessica Lahey (@jesslahey) of Episode 51 fame, author of the NYT bestseller The Gift of Failure and, most recently, the author of the essay "I've Taught Monsters," which appeared in Issue 63 of the literary magazine Creative Nonfiction.
For this episode, Jess reads the essay in its entirety and she gives a knockout performance. I noodled around with music for a bit, but I couldn't find the perfect tracks for it, so I just let it stand: Jess simply reading her wonderful essay.
Before we get to her reading I want to ask you something: What are you struggling with? Is there something in your work that's giving you trouble or are you hitting road blocks? I want to know. Ping me on Twitter or email me. Maybe I can help.
Also, be sure to share this with a friend, leave a review on iTunes if you got any value out of this, and let me know if you dig these author readings.
Also, it's Saratoga horse racing season and some of you might not even know that I write words too. My first book, Six Weeks in Saratoga: How Three-Year-Old Filly Rachel Alexandra Beat the Boys and Became Horse of the Year came out in 2011 courtesty of SUNY Press. It's a timeless story about the track and the 2009 season. Want to support me and the podcast? Buy a book! It's in paperback.
That's it, here's Episode 59 as Jessica Lahey returns to read from her essay "I've Taught Monsters."