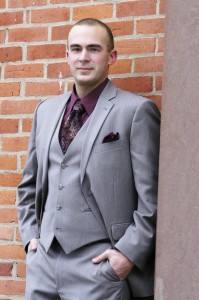 Dear, Friends, here is my timeline:
1980: Born, presumably in the nude
1982: First memory: I let go of a balloon and watched as it flew away.
1985: Routinely did 500-piece He-Man puzzles. As a result, probably start to develop unhealthy body image issues.
1987: Start playing baseball.
1990: Start to fear death with an uncontrolled vigor.
1991: Start holding back No. 2s for some unknown reason
1992: Parents separate.
1993: Voice changes.
1994: Dad buys me Panasonic razor for Christmas for that upper lip shadow.
1995: Cried when Cal Ripken became the new Iron Man of baseball. Kissed my first girl. Did not cry.
1996: Read The Catcher in the Rye. It became the first book I truly loved. Started The O'Meara Chronicles, my ongoing journaling practice.
1997: Heart broke for first of several times.
1998: Saw Titanic way more times than I'd like to admit.
1999: Graduated high school.
2000: Took part in intercourse relations with a consenting female… Cut from college baseball team.
2001: Go on, check my ID.
2002: Spend first great summer in Lake Placid
2003: Graduate from college in four years? Pish posh! Make it five! I'll add journalism as a second major as newspapers begin to tank!
Spend second summer in Lake Placid. Stupidly do the Lake Placid Ironman. Google it. It's dumb.
2004: Graduate from college! Spend final summer in Lake Placid. Move to North Carolina.
Instead of getting a job, my roommate and I play wiffle ball, eat far too many quesadillas, watch was too many Dawson's Creek reruns, and play (also too much) Madden 2003.
Oh, and met the woman who would marry me in six years.
2005: Got the worst job of my life, Lifetouch school photographer. I've had some bad ones folks. This one takes the pie.
Also get my first job at a newspaper, the Daily Dispatch. Thanks Glenn Craven and Chad Saleska!
2006: Kinda get bored of the formulaic nature of game stories. Apply to creative nonfiction MFA program thinking this will give me a leg up (it didn't).
Other stuff
I'm a freelancer.
I'm INFP-T.
I write true stories that you can see here.
I went to college. I regretfully earned a masters degree.
I'm the founder of the work-in-progress Donutarium: Crazy Good Donuts.
I'm the author of this book and more to come.
I host a cool podcast, Hashtag #CNF.
I like suits. I'm too poor to get away with not wearing them.
Love, Brendan