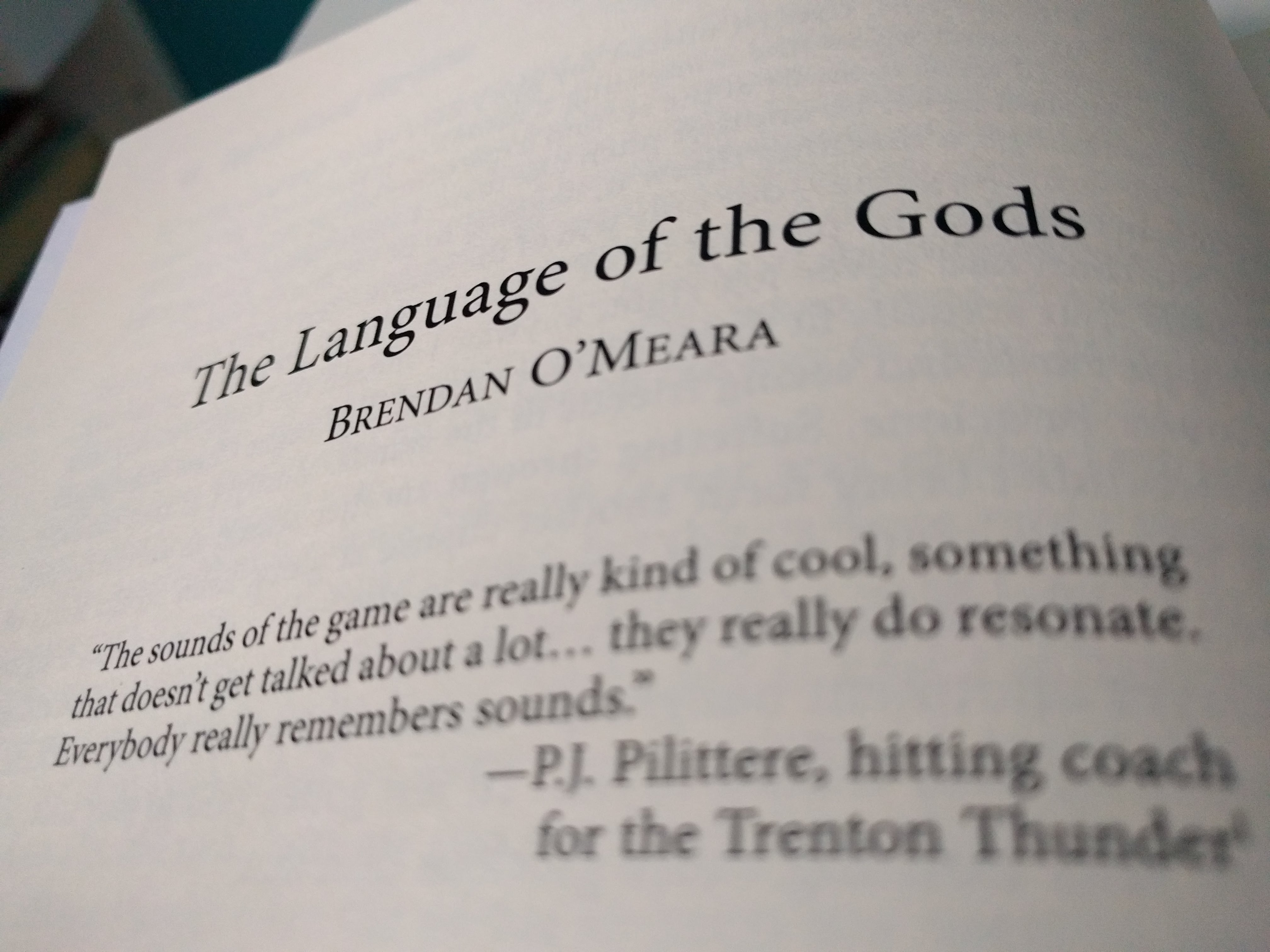 Hey, there CNFers, Happy New Year! It's 2018 and we're gettin' rollin' here for the biggest, baddest year for The Creative Nonfiction Podcast. It's got a new Twitter thingy.
And what is The Creative Nonfiction Podcast? It's the show where I speak to the world's best artists about creating works of nonfiction: leaders in the worlds of narrative journalism, documentary film, radio, essay and memoir, and tease out the habits and routines so that you can apply their tools of mastery to your own work.
And sometimes I, as well as others, read original work.
And to kick off the New Year, I'm actually not interviewing anyone because I've been traveling around creation at significant personal cost to see family and friends on the East Coast.
So Episode 82 is me reading "The Language of the Gods," my essay for Chris Arvidson's and Diana Nelson Jones' collection of baseball essays in The Love of Baseball: Essays by Lifelong Fans.
The essay does have some footnotes, something I used to love, but am starting to have mixed feelings about, so when the footnotes appear, you'll hear me say FOOTNOTE and I'll read the footnote followed by END FOOTNOTE. They're not too disruptive.
This is gonna be a big year, so if you dig the show, subscribe wherever you get your podcasts, share it with a friend, and leave an honest review on iTunes.
I'm extending my offer to edit a piece of your work up to 2,000 words and an hour of my time just for leaving a candid review. Just send me a screenshot of the review when it posts and I'll reach out.
Enjoy Episode 82!