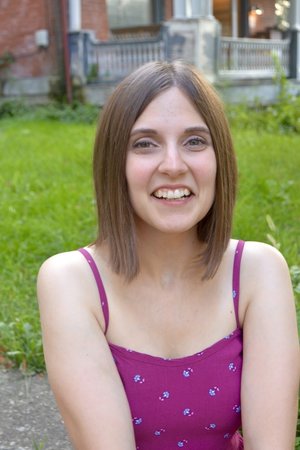 Tweetables by Rachel Wilkinson (@realclownishink):
"Failure is part of the process."
"It's kind of like the Internet is everybody's dad."
"I think of research as this open-ended, beautiful thing."
"Research is this vehicle that allows you to follow your interests however long you want to follow it."
"If you can't love the grind, you're doomed."
For Episode 80 of The Creative Nonfiction Podcast, the show where I speak with the world's best artists about creating works of nonfiction, I spoke with Rachel Wilkinson, a writer and research based out of Pittsburgh, PA.
Her essay, "Search History," won Best Essay for Creative Nonfiction Magazine's Science and Religion contest for Issue 65. It's Google as religious experience, how the very act of asking questions is very faith-based, and, if we're getting grim and dystopian, how this technology, which is getting increasingly sentient, might supplant us some day. #spitoutthebone (Metallica reference for all y'all.)
In our conversation we talk a lot how she crafted this essay and how it hangs on a big idea rather than sheer character drive, David Foster Wallace, The War of Art, the fun of research, embracing failure, and trusting—yes, trusting—self-doubt.
Self-doubt is my spirit animal.
Hey, are you digging the show? I'd love it if you subscribed to the show, shared it with a fellow CNFer. Leave an honest review on iTunes and I'll give you an editorial consult on the house. Just send me a screenshot of your review and I'll reach out.
Thanks for listening!
People Mentioned
Eula Biss
Maggie Nelson
Claudia Rankine
Leslie Jamison
Books Mentioned
A Supposedly Fun Thing I'll Never Do Again
The War of Art
Citizen
Notes from No Man's Land