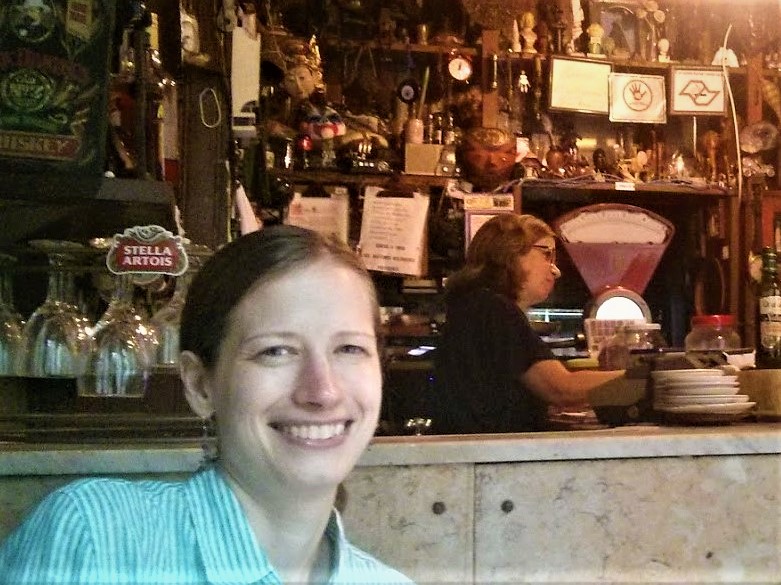 By Brendan O'Meara
Tweetables by Erica Westly (@westlyer on Twitter):
"That sense of discovery when you come across a story you had no idea existed."
"The book project was my last hope for getting to do the type of writing I wanted to do."
"I've kind of learned to live with the self-loathing I think."
"I try to picture myself telling the story to someone at the bus stop."
It's the Creative Nonfiction Podcast where I speak to the world's best artists about creating works of nonfiction. Leaders in the world of narrative journalism, memoir, essay, radio, and documentary film share their tools and tricks with you so you can improve your own work.
Today I'm happy to introduce you to Erica Westly, @westlyer on Twitter, a freelance journalist based out of Chicago. She's also the author of Fastpitch: The Untold History of Softball and the Women Who Made the Game. It is published by Touchstone.
We talk a lot about Erica's career moves and pivots, how she worked through the titanic research effort she did on the book, and also how the book was kind of her last-ditch try at writing true stories.
But before we get to that I want to thank the nineteen folks who have left five-star ratings and reviews of the podcast. That's incredibly generous and kind. Just last night, in a span of five minutes, I left reviews for Tim Ferriss, Chase Jarvis, Brian Koppelman, three of my favorite interviewers, on iTunes. They don't need my help, but if I'm going to ask y'all for reviews, I better be leaving reviews too. Let's keep adding to the total because the more we get, the more visible the podcast will be, and the more people we can reach so that we're empowering a community of people eager to do this type of creative work, to tell true stories that connect us.
Did you know that I have a montly newsletter at brendanomeara.com? Join the growing list of people who get my monthly reading recommendations as well as what you might have missed in the world of the Creative Nonfiction Podcast. Four books. Once a month. No spam, ever. Dig it? Good.
Reach out on Twitter. I'm @BrendanOMeara. Thanks for listening!