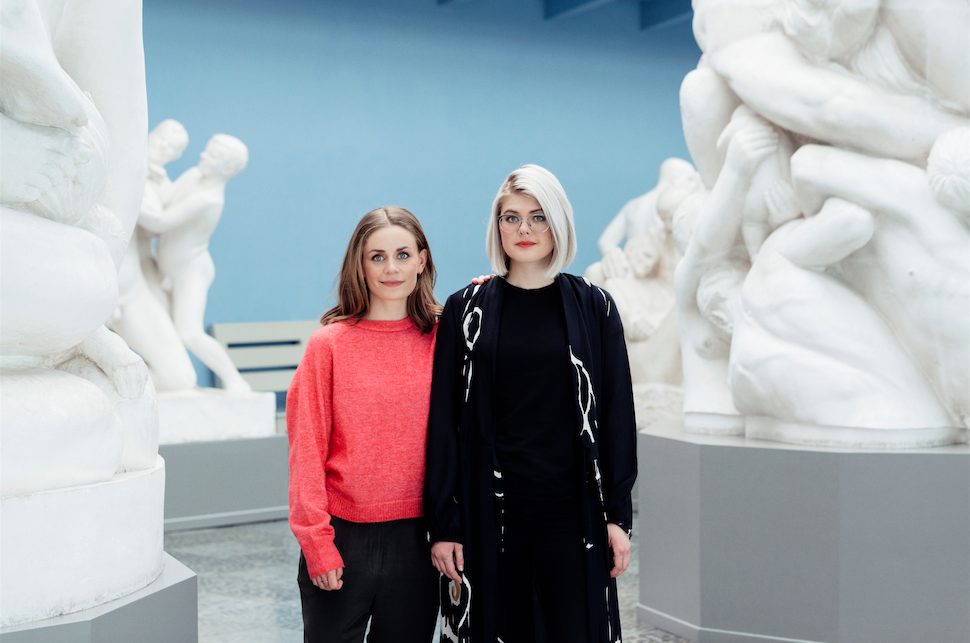 By Brendan O'Meara
Tweetables by Ellen Stokken Dahl:
"Lack of information can ruin people's lives in a profound way."
"Each of us had a lot of periods during the process where we felt we sucked at writing."
So I had oral surgery this week so my capacity to speak with my face mouth is greatly hampered.
Welcome to the Creative Nonfiction Podcast, the show where I speak to the best artists about telling true stories, teasing out their origins, habits, and routines, so that you can apply some of those tools of mastery to your own work. What's goin' on CNFers! CNFbuddies!
I recorded this interview with Ellen prior to the surgery so I sound like a human person through the interview. She along with Nina Brochmann wrote "The Wonder Down Under: The Insider's Guide to the Anatomy, Biology, and Reality of the Vagina." It's quite a fun read.
Both Ellen and Nina are touring the U.S. as we speak since the book caught fire after their TEDxOslo talk about "The Virginity Fraud," breaking myths about the hymen and such got over 2 million views. It's up near 3 million now.
I spoke only with Ellen for this episode because Nina got sick at the last minute. Only one brilliant Scandanavian for you this week…
Ellen hits on:
How her curiosity led her to women's health
Co-authoring a book and co-writing a TED Talk
How the lack of information can ruin lives
And processing a new sense of global visability
Yeah, a little house keeping, I'd love for you subscribe to the show so you can get one of these nifty little podcasts every Friday. Also, if you leave an honest review on iTunes I'll edit/coach up a piece of your work up to 2,000 words. You give me one minute of your review time, I'll give you a couple hours of mine. Not a bad deal for you.
Okay, now it's time to hear the brilliant … for episode 92, wow.