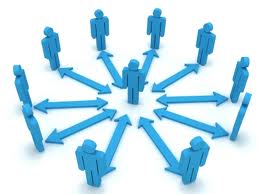 I've been reading a lot about marketing lately, books, blogs, and trust me when I say this, it's more complicated than it sounds, more complicated than it looks, and I guarantee—strike that, Guarantee with a capital G—you're not doing enough for your book.
Is your book already out? Go back in time at least six months and reevaluate your plan because you didn't do enough. How do I know? I did a LOT, and when I look back on it, I didn't do half what I should have done.
Prior to the release of Six Weeks in Saratoga, I contacted all the bookstores I could and set up events. I booked around 30. I had several galleys sent out to newspapers (but only got one review). I did radio and TV, but I didn't do enough radio and TV.
Know Thy Target: So what can be done to ensure you're reaching your target audience? The key is target. In the summer of 2011, when the book launched, I thought bookstores would be the best avenue to sell books. The backdrop of my book is horse racing. That's my audience. If I were smarter in Summer 1, I would have taken heed of this trend:
Barnes and Noble: 2 books
The Book House (Indy Store): 6 books
Monmouth Park (horse track): 62 books
Saratoga Race Course (horse track): 88 books
Perhaps it was because it was my first book and I wanted to be, you know, in bookstores. Bookstores can't be ignored. I'm glad I did them, but based on the potential to reach the readers who would be interested in my book, my energies would have been better spent at racetracks. Naturally, this summer I went exclusively to racetracks.
Befriend Bloggers: My other mistake? Not taking advantage of bloggers. Bloggers who have 2,000, 5,000, 10,000 followers are your generals in command of an army of like-minded readers. If a blogger gives you an endorsement, a chunk of their followers will buy up your book. It takes one galley. I only got 10 copies in my contract. I have since purchased 400 books (many I have sold by hand, many I have donated to silent auctions [karma], many I have given to reviewers). If $14 can translate into 100 book sales, I think that's a worthy investment.
What else? Well, I'm voraciously reading marketing books and marketing blogs (I'm a big fan of Tim Ferriss's 4hourblog. He's a marketing guru and a wizard of self-promotion.)
I'll be sharing more as I learn and test out stuff. And you'll get on TV just like I did.
What are you doing to market your book prior to publication? After publication? Do you find it overwhelming? Let me know!